ENT uniformly and securely connects any entity across any domain:
digital or physical, legacy or modern, individually or in groups.
ENT's crypto-contracts transform your complex mix of system entities
(people, organizations, devices, data, files, software processes, even physical objects)
into a secure, addressable, resilient, & interoperable domain of integrated endpoints.
---
ENT + RKI = high-assurance versatile architectures, built and enforced your way.
An Innovative Platform Requires An Innovative Crypto-Architecture
ENT is built on Relational Key Infrastructure (RKI), our next-generation crypto architecture. RKI reduces the cost of full-featured identity, exponential security and ownership to practically zero. ENT's platform automates and enforces relational crypto-contracts between any entity or group. Together, ENT and RKI create "bottom-of-the-stack" security: user-driven credentialing, autonomic systemic assurance and granular permissions at the entity level.
A New Digital Foundation For A Rapidly-Changing Economy
ENT simplifies and accelerates deployment of digital title, component pedigree and anti-counterfeiting, logins and access control, M2M, Internet of Things (IoT) components, secure grids, medical records, trusted computing, physical supply chain logistics, and many other important and foundational systems. ENT also works across domains and with legacy technology, ensuring compatibility & interoperability for all your valuable existing assets.
---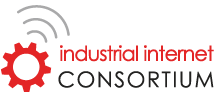 Thanks, IIC Members!
To all the IIC members who attended the
IIC Quarterly Meeting in Austin, TX,
thanks for your interest in ENT's high-assurance, resilient & integrated identity technology! We look forward to continuing the conversation with you about how ENT can make your deployments easier, more secure and more resilient!
For more info, contact us
using the form on the right!
Schedule Your Presentation!
We are currently limiting public information about the ENT platform, but comprehensive information on its capabilities and applications is available for select enterprise partners.
Please use the contact form below, or call 1.844.VERINYM, to receive technology overview documentation and schedule a presentation with consortium staff.